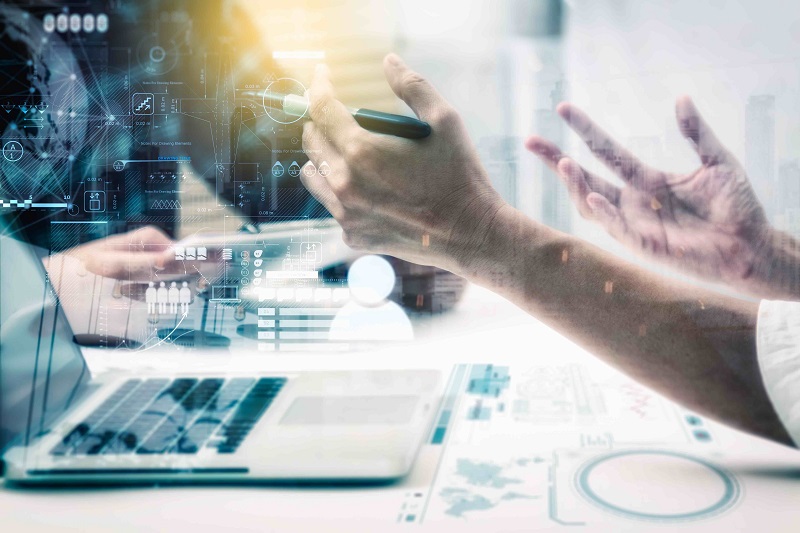 We, the founders of Vitana in our previous roles as hiring managers and practitioners, were always on a lookout for staffing companies, who could understand our unique needs and provide us the right talent to address the workforce skill gap. We truly believed in and experienced first-hand that bringing the right talent on board and forming an effective team is key to success. Finding a staffing company with a shared vision to achieve our objectives often turned out be a far-fetched goal. Also, finding the right talent at an affordable price seemed unachievable. As a result, we wanted to build a staffing company where recruiters put themselves in their client's shoes, understand their unique needs and provide the best available talent at a low-cost.
Since its inception our team has assimilated these goals in our work culture and continue to focus on building long lasting relationships and help our clients succeed over building our bottom line. Our clients have continuously ranked us a top vendor of choice.
Vitana has consistently proved to be a reliable partner for its clients in providing best available staffing and professional talent across domains. Our staffing solutions include Staff Augmentation, Large Scale Deployments, SOW-Project Services, Executive & Professional Search, Payroll & Transitioning Services, and Vendor Management Programs.
Also, our significant investment in designing and implementing agile staffing solutions has enabled us to commit best results to our clients. Our recruiters use advanced technology and AI based solutions along with traditional methods, to find the right talent in a cost–effective and timely manner.
Vitana's strong, industry focused staffing teams ensure that we cater to the staffing needs in the following domains:
Information Technology
Analytics and Data Science
Data Engineering
Operations
Professional
Administrative
Finance and Accounting
Healthcare IT
Healthcare
Clinical and Scientific
Engineering
Light Industrial